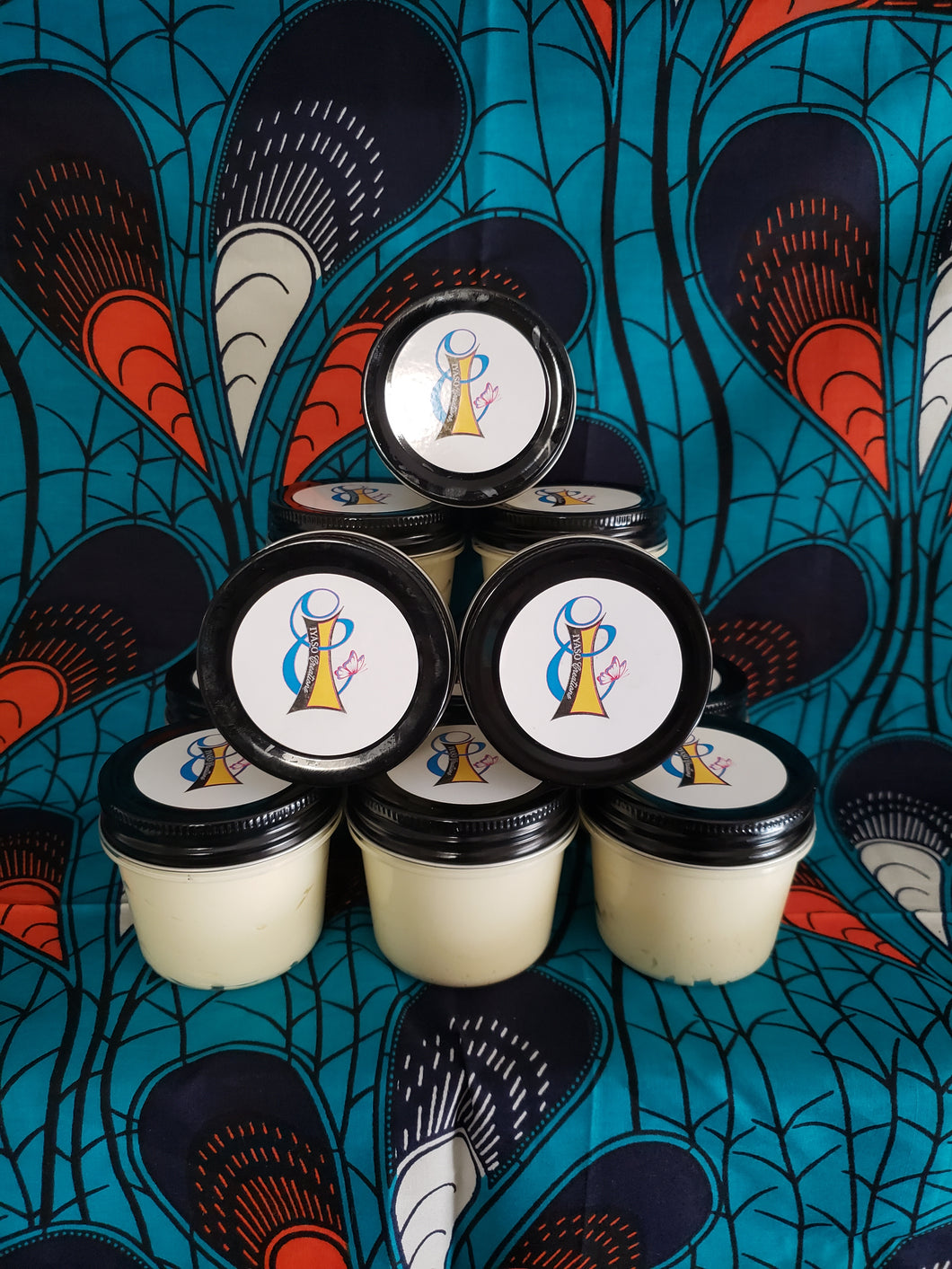 Believe ~ Olori Shea Butter
Regular price $10.00 Sale
Our Olori Ori is whipped with coconut oil and has an ultra-soft, lightweight texture which spreads easily over skin and/or hair.  Our current Ori(as shea butter is called locally in Nigeria) was obtained in Lagos and mixed with love in our Durham, North Carolina home while listening to various Afrobeats artists!  
Olori is the Yoruba word for queen.  The Yoruba people are one of the three largest ethnic groups of Nigeria, concentrated in the southwestern part of that country. Much smaller, scattered groups live in Benin and northern Togo. 
 Ori Blends
January 9, 2021 Olori Dream ~This butter is enhanced with lavender, eucalyptus, and tea tree essential oils.
January 23, 2021 Olori Believe ~ This butter is enhanced with rosemary, lemon, and bergamot essential oils.